Crafting!
Edit
DanandPhilCRAFTS is one of Dan and Phil's side channel's where they do crafts..... but it's just an April Fool's joke, on that channel they made squareflakes, and Dan seemed happier than usual which kinda gave it away.As of April 1, 2016 they uploaded a new video...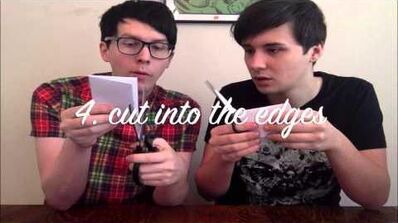 Ad blocker interference detected!
Wikia is a free-to-use site that makes money from advertising. We have a modified experience for viewers using ad blockers

Wikia is not accessible if you've made further modifications. Remove the custom ad blocker rule(s) and the page will load as expected.